The Gym Where Every Single Class Is As Good As A Personal Training Session
At DT Fitness we welcome people of all shapes and sizes and help them reach their goal – to get fit and lose weight
"Class sizes are small and there is always 2 trainers there to push you and help you stay motivated. I've dropped 14 pounds since I started coming here 5 months ago" -Mícheál B

"The coaches are always there for you, whether that's to push you on your last exercise of the session or give you advice on nutrition, there is a real hands on approach" -David H "

"As a business owner I found it tough to take the time to exercise, that's why I love the 30 minute High Intensity classes because they help me get a good workout without spending 90 minutes in the gym" -Amie M
Our goals are the same as yours and your success is our success. Our gym is famous for it's friendly atmosphere, we have a people driven approach and we realise that no two people are the same. We will push you to your limit, but never beyond it and our class sizes are small so you can be confident of getting hands on advice at any session you attend. We don't stop there though, we are happy to give you advice on best nutritional practices for your body type to help you ensure that you will look and feel great. We also give you access to a members only webpage where we share nutrition plans, extra workout plans and tips and advice on how to keep fit and stay healthy.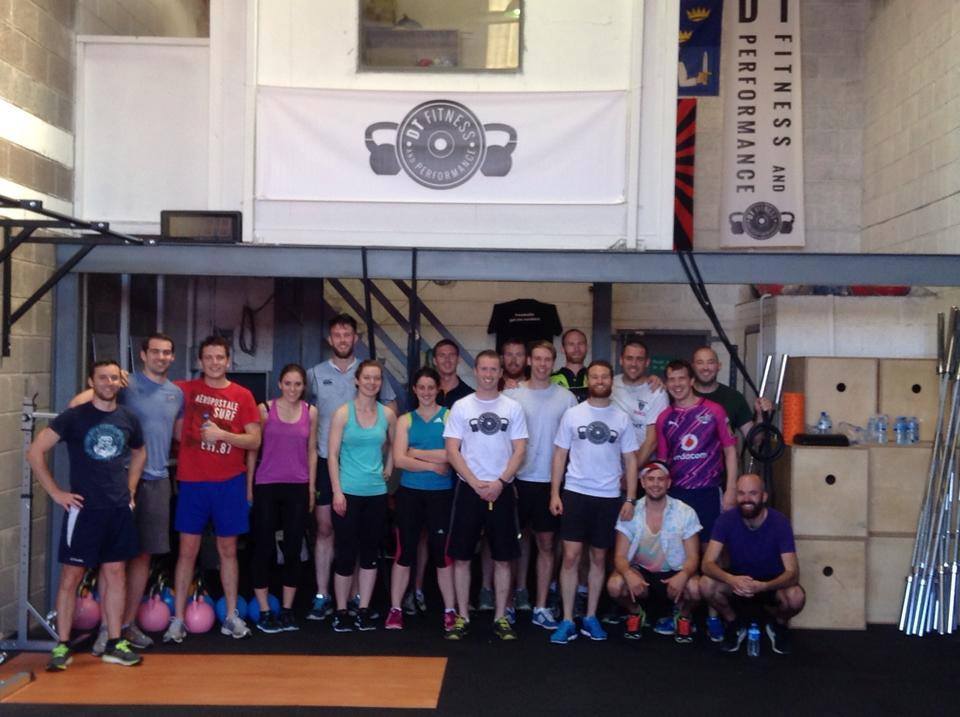 One month of training with DT Fitness and following our free nutritional advice – Lost 7 pounds
We don't believe in fad diets, just that healthy eating is a habit. We don't push "wonder" supplements on you to line our own pockets. We don't tell you to count calories and "low fat" foods are not something that we will be telling you that you need. We love our food and believe that you should too. Our classes are varied, interesting and you will never get bored, a single class will use many exercises with multiple pieces of equipment. We create a new program every 6 weeks and each class is tailored to improve strength on different parts of your body
View The Gallery Below To See What You Can Expect From A Single Session At DT Fitness
If you would like to try us out, your first session is free so there is no excuse not to come along!